Roadmarque® Road Risk Management is the most innovative, robust and simple to use Driver Risk Assessment tool, in the industry.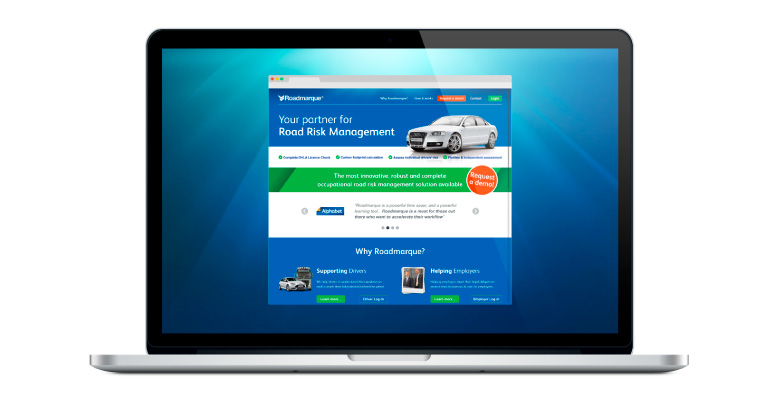 It offers a compact, user friendly and powerful administration environment to help your business realise savings and meet the strict laws regarding occupational driving.
Roadmarque® is unique in the marketplace in its approach, offering a complete Driver Survey – where the DVLA licence check is integrated with the vehicle information – coupled with a flexible collection of Aptitude Tests designed not only to evaluate, but also to engage the driver.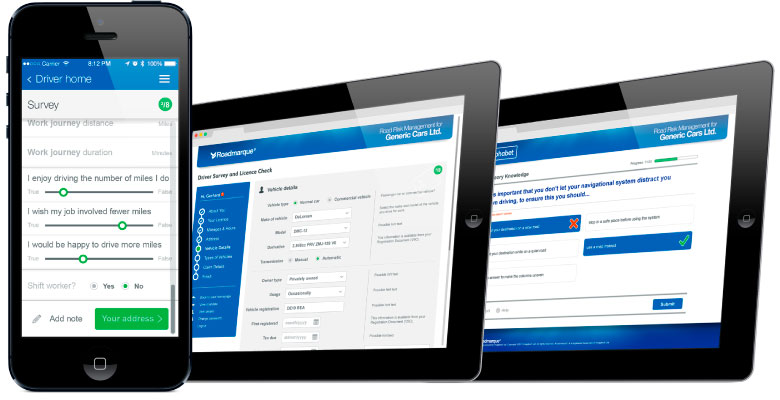 The results of this analysis are summarised in succinct reports. Drivers are allocated a risk score and provided with direct feedback. Further background information is provided to you. With this information at your fingertips, you can easily see where immediate action is required and how best to target any budget. Roadmarque® optionally offers e-training and tools to help you manage other interventions.
For further information please check roadmarque.com or contact us directly.