Simple to use, understandable, with amazing features
Learner drivers in South Africa can prepare for their Learner's and Driver's tests using the product "K53 Test Success". This product is published by Topscore CC in PC CD ROM and download format in South Africa, and more recently has been made available by Imagitech as an app for mobile devices running Android and iOS.
The underlying technology is based on Imagitech Fast Track® as developed by Imagitech. The content is an amalgamation of training material provided by local specialists, and Imagitech's in-house expertise. It is unrivalled in its breadth and depth.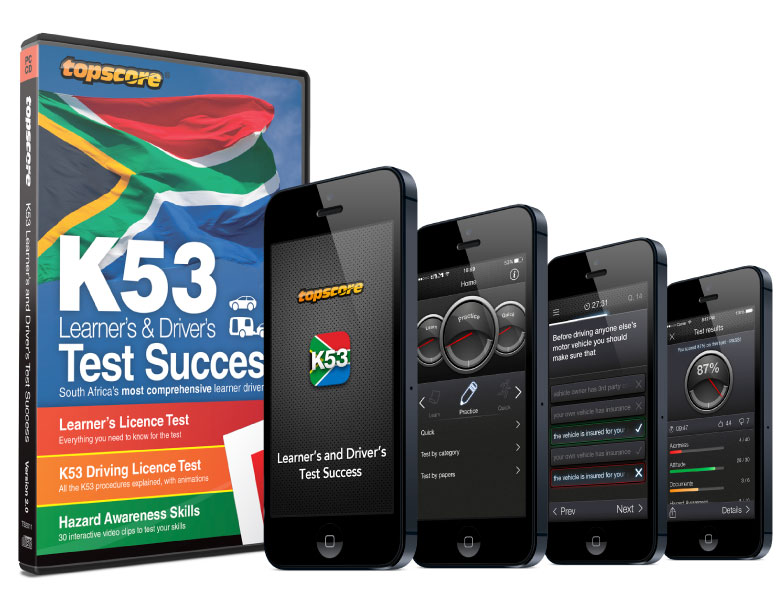 The feedback in relation to the apps is consistently positive with one recent review by Mel Mokoena saying:
"This is by far the BEST app that I have ever come across. It is simple to use, understandable, with amazing features. I know this because I've searched all over before I found it. It has everything you need."
For further information please go to www.topscore.co.za or follow the direct links to the app stores for the apps:
For further information about these products or how we can assist you in creating a similar range of training and revision products please contact us.