Imagitech's reach is approximately 50% of the UK's learner driver market.
In the UK, Imagitech's products are sold by our long term publishing partner: Driving Test Success Ltd, under the brand name "Driving Test Success", "The Complete", "DTS Anytime" and the "Theory Test DVSA Revision". Together these brands are the No 1 selling product range in the UK for learner drivers. Over the years (since around 2000) Imagitech has reached approximately 50% of all learner drivers in the UK via these products.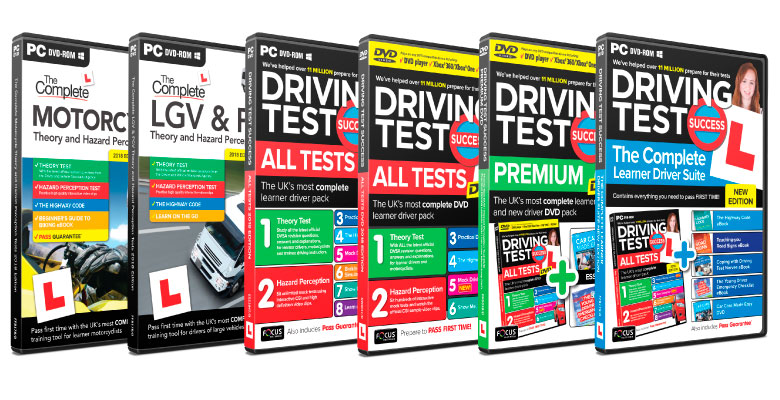 Millions of users, variety of products
Under those brands Imagitech's technology supports the following products (see also www.drivingtestsuccess.com/products and www.learn2app.co.uk ):
Theory Test Revision DTS Anytime for online training
Apps for learners of all classes under the brand "The Complete" – in particular CTTK
Theory Test Revision kits for download for Windows PCs
Driving Test Success PC DVD ROMs
The Complete PC DVD ROMs
Driving Test Success iDVD for DVD Players, Xbox, PS4 and Mac
Over and above the official DVSA learning material Imagitech's products contain the most comprehensive additional learning material available in the market. This includes hundreds of interactive Hazard Perception clips, explanations and background information. In addition, the products offer voice overs in English, as well as in several other languages, to assist all learners with their exam preparation.
For further information about these products or how we can assist you in creating a similar range of training and revision products please contact us.